INFORMATION BY CANCER TYPE
Colorectal
Feature Video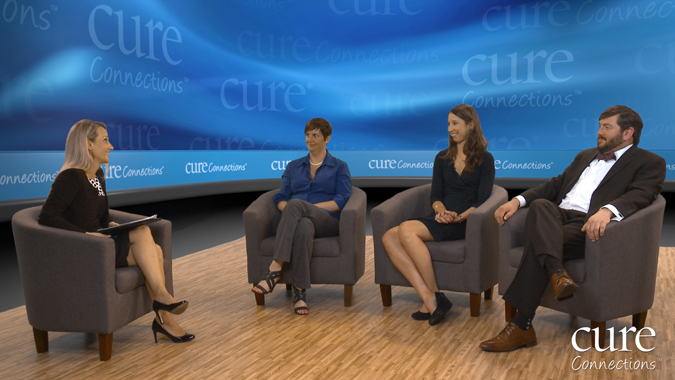 Colorectal cancer is one of the more commonly diagnosed cancers among both men and women today. Despite the fact that it most exclusively affects older persons, colorectal cancer is continuing to be diagnosed in younger and younger patients. CURE Connections wants to answer any questions you might have when it comes to managing colorectal cancer. This program includes information as shared by an expert physician, and personal accounts from patients and their caretakers who have dealt with colorectal cancer.
CURE spoke with Maria Ignez Braghiroli, M.D. about the need for individualized treatment for patients with NRAS-mutant metastatic colorectal cancer.
Patients with metastatic colorectal cancer now have more treatment options than ever, explains Tanios Bekaii-Saab, M.D.
The National LGBT Cancer Network is making cancer screenings more available to a high-risk, underserved population.

In colorectal and other cancers, financial burden is worsened by expensive drugs, long-term treatment and sharing of insurance costs.
While colorectal cancer on the left side may have a survival benefit, the stage of the cancer may pay an important role.
John L. Marshall, MD; Mohamed E. Salem, MD; and Monica Chacha, RN, discuss the roles of the members of the cancer care team and highlight the different treatment options available.
Colorectal cancer mortality rates have been on the decline in California for both men and women since the mid-1990s, but for Hispanic men, rates have remained essentially unchanged. A new study suggests that lower rates of screening may be the driver of this disparity.
Volker Heinemann says early tumor shrinkage may be a better predictor than progression-free survival in colorectal cancer.
CURE spoke with Axel Grothey about advances in the treatment of colorectal cancer.
A wide-range of colon cancer screening options will be available and insured for patients, thanks to recent USPSTF recommendations.
Talk about this article with other patients, caregivers, and advocates in the
Colorectal
CURE discussion group.
Search Cancer Drugs & Terms
Prevention, Genetics, Causes
Information related to prevention, genetics, risk factors
Colorectal Cancer Prevention (PDQ®)
Expert-reviewed information summary about factors that may influence the risk of developing colorectal cancer and about research aimed at the prevention of this disease.
Screening and Testing
Information about methods of cancer detection including new imaging technologies, tumor markers, and biopsy procedures
Colorectal Cancer Screening (PDQ®)
Expert-reviewed information summary about tests used to detect or screen for colorectal cancer.