INFORMATION BY CANCER TYPE
Prostate
Feature Video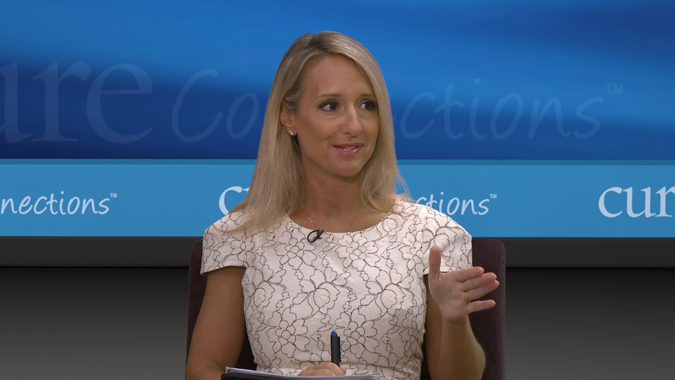 Receiving a diagnosis of prostate cancer can be frightening and confusing. Understanding the details of your specific cancer and how they relate to your prognosis and treatment planning is an important first step toward shared decision-making between you and your physicians. In these CURE Connections programs you will learn the meaning of the PSA test, prostate cancer staging and grading, and how these factors are used to determine which treatment approach is right for you. Management of prostate cancer related symptoms, available treatments, and how to deal with side effects are also discussed. In addition, you will hear from patients and caregivers about their personal experiences with prostate cancer.
For years, people believed that there was a link between vasectomies and prostate cancer.
When it comes to active surveillance and prostate-specific antigen (PSA) screening for localized prostate cancer, the paradigm has been shifting and the debate over which is correct has been raging on in recent years, says Andrew Stephenson, M.D.
This morning, Senate Republican leaders released the draft of a bill to repeal and replace the Affordable Care Act (Obamacare).

Inhibiting the ABCB1 gene with antiandrogen therapy – such as Xtandi (enzalutamide) and Casodex (bicalutamide) – may be the answer to increasing efficiency of tanxane-based therapies.

A new study published in Cancer Medicine examined the long-term health-related effects of definitive treatment for patients with localized prostate cancer and found that they continue more than 10 years after treatment.
Some newly diagnosed patients with prostate cancer reduced their risk of death with earlier use of Zytiga, according to two trials presented at the ASCO Annual Meeting.
After the Affordable Care Act was passed, a study found that there were more stage 1 cancer diagnoses across the nation.
Previously reported declines in prostate-specific antigen testing have not continued in recent years, and that approximately one-third of men age 50 years or older still receive routine PSA tests.
A recent study found that, due to higher incidence of prostate cancer in black man, PSA testing may need to be started earlier in this population, and be done more frequently.
Leonard Gomella, M.D., recommends that healthcare providers familiarize themselves with how each novel biomarker should be used and then decide which one to use for a more individualized approach in clinical practice.
Talk about this article with other patients, caregivers, and advocates in the
Prostate
CURE discussion group.
Search Cancer Drugs & Terms
Treatment
Information about treatment, including surgery, chemotherapy, radiation therapy, immunotherapy, and vaccine therapy
Prostate Cancer Treatment (PDQ®)
Expert-reviewed information summary about the treatment of prostate cancer.
Prevention, Genetics, Causes
Information related to prevention, genetics, risk factors
Prostate Cancer Prevention (PDQ®)
Expert-reviewed information summary about factors that may influence the risk of developing prostate cancer and about research aimed at the prevention of this disease.
Screening and Testing
Information about methods of cancer detection including new imaging technologies, tumor markers, and biopsy procedures
Prostate Cancer Screening (PDQ®)
Expert-reviewed information summary about tests used to detect or screen for prostate cancer.