INFORMATION BY CANCER TYPE
Prostate
Feature Video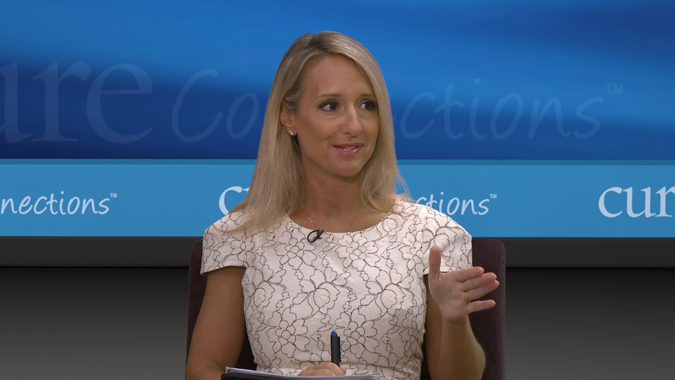 Receiving a diagnosis of prostate cancer can be frightening and confusing. Understanding the details of your specific cancer and how they relate to your prognosis and treatment planning is an important first step toward shared decision-making between you and your physicians. In these CURE Connections programs you will learn the meaning of the PSA test, prostate cancer staging and grading, and how these factors are used to determine which treatment approach is right for you. Management of prostate cancer related symptoms, available treatments, and how to deal with side effects are also discussed. In addition, you will hear from patients and caregivers about their personal experiences with prostate cancer.
The USPSTF may be changing its stance on PSA screening for prostate cancer.
Androgen deprivation therapy, a popular treatment for prostate cancer, may have a link to dementia, according to a recent analysis.
While other tumor types have seen extraordinary progress with immunotherapy agents such as Opdivo (nivolumab) and Yervoy (ipilimumab), they have not yet shown similar success in the treatment of prostate cancer. Padmanee Sharma, M.D., Ph.D., weighs in.
In an interview with CURE at the Interdisciplinary Prostate Cancer Congress, Celesita Higano, M.D., discussed the early use of chemotherapy, the potential for PARP inhibitors and the evolving role of radium-223 in prostate cancer.
The amount of sleep a man gets can have an impact on prostate cancer outcomes, according to a recent study.
Nerve and other damage from cancer treatments can impair men's sexual function, and adjusting can be a challenge.
Since it is found in the majority of patients with mCRPC, circulating tumor DNA may be able to lead the way to more personalized prostate cancer care.
Durvalumab and Lynparza (olaparib) provided a response for patients in a small study.
The Decipher test can be used to predict death and metastases in some patients with prostate cancer, according to findings that were recently presented.
Padeliporfin vascular-targeted photodynamic therapy may be a promising option for men with low-risk prostate cancer, according to the results of a recent study.
Talk about this article with other patients, caregivers, and advocates in the
Prostate
CURE discussion group.
Search Cancer Drugs & Terms
Treatment
Information about treatment, including surgery, chemotherapy, radiation therapy, immunotherapy, and vaccine therapy
Prostate Cancer Treatment (PDQ®)
Expert-reviewed information summary about the treatment of prostate cancer.
Prevention, Genetics, Causes
Information related to prevention, genetics, risk factors
Prostate Cancer Prevention (PDQ®)
Expert-reviewed information summary about factors that may influence the risk of developing prostate cancer and about research aimed at the prevention of this disease.
Screening and Testing
Information about methods of cancer detection including new imaging technologies, tumor markers, and biopsy procedures
Prostate Cancer Screening (PDQ®)
Expert-reviewed information summary about tests used to detect or screen for prostate cancer.