INFORMATION BY CANCER TYPE
Colorectal
Feature Video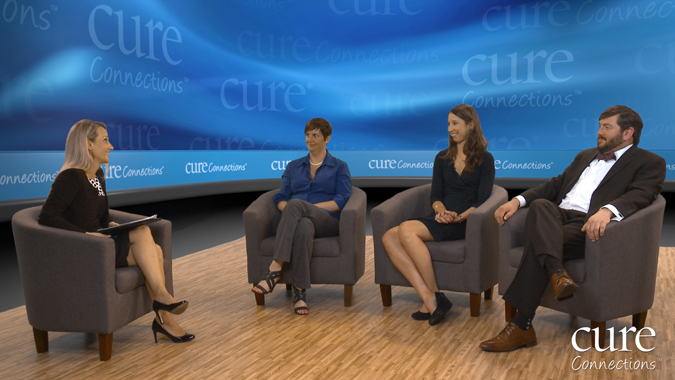 Colorectal cancer is one of the more commonly diagnosed cancers among both men and women today. Despite the fact that it most exclusively affects older persons, colorectal cancer is continuing to be diagnosed in younger and younger patients. CURE Connections wants to answer any questions you might have when it comes to managing colorectal cancer. This program includes information as shared by an expert physician, and personal accounts from patients and their caretakers who have dealt with colorectal cancer.
Researchers might be on to a new biomarker for patients with colorectal cancer, says Martin D. Berger, M.D., oncologist at the University of Southern California.
We're moving into a new era of understanding with genetic abnormalities in colorectal cancer (CRC) as researchers continue to investigate tumor sidedness and the role of microsatellite instability (MSI) testing.

Opdivo (nivolumab) was granted approval by the Food and Drug Administration (FDA) for the treatment of both adult and pediatric patients with microsatellite instability-high (MSI-H) or mismatch repair deficient (dMMR) metastatic colorectal cancer (mCRC) who have progressed following treatment with a fluoropyrimidine, oxaliplatin and irinotecan.
Holocaust survivors had higher rates of lung and colorectal cancer, according to a recent study.
Healthy weight, eating habits and exercise routines all led to a decreased chance of death for patients with colorectal cancer, according to a recent study.
Matthew Yurgelun, M.D., answers questions such as: Which patients with colorectal cancer should recieve molecular testing, and at what point?
In a recent study, people with certain disabilities were found to be less likely to follow recommended guidelines for colorectal cancer screening.
Daily or weekly aspirin regimens may have a positive effect on colorectal cancer outcomes, a recent study found.
Mutations might be the answer as to why sidedness has an effect on colorectal cancer outcomes.
What role will immunotherapy play in the future treatment of GI cancers? CURE spoke to Brian Hemphill, M.D., to find out.
Talk about this article with other patients, caregivers, and advocates in the
Colorectal
CURE discussion group.
Search Cancer Drugs & Terms
Prevention, Genetics, Causes
Information related to prevention, genetics, risk factors
Colorectal Cancer Prevention (PDQ®)
Expert-reviewed information summary about factors that may influence the risk of developing colorectal cancer and about research aimed at the prevention of this disease.
Screening and Testing
Information about methods of cancer detection including new imaging technologies, tumor markers, and biopsy procedures
Colorectal Cancer Screening (PDQ®)
Expert-reviewed information summary about tests used to detect or screen for colorectal cancer.